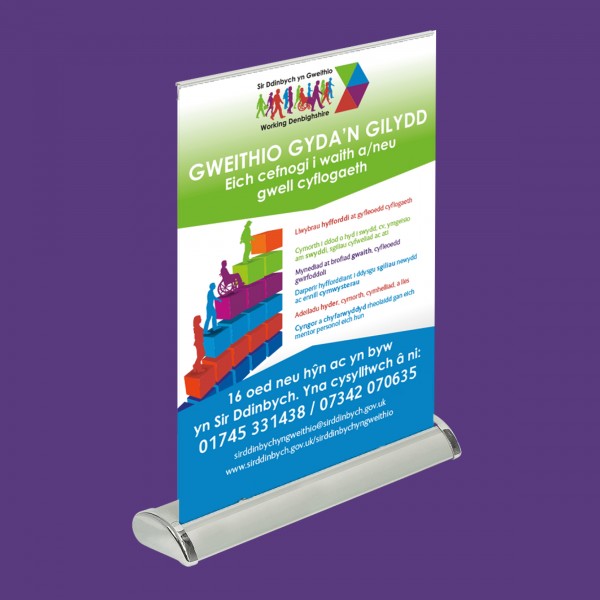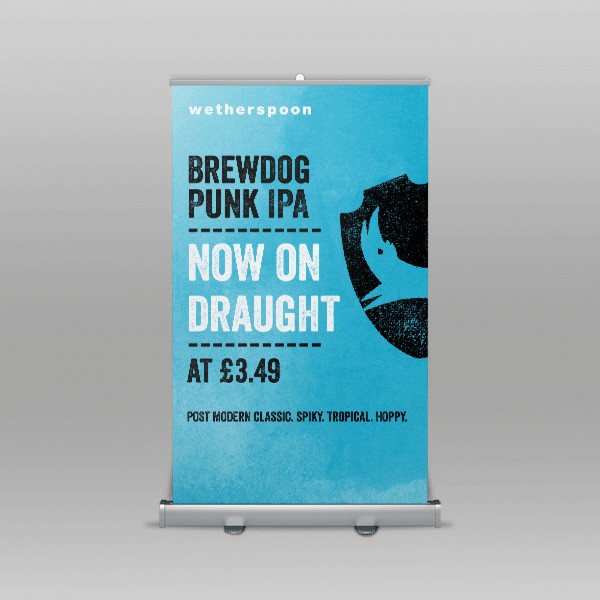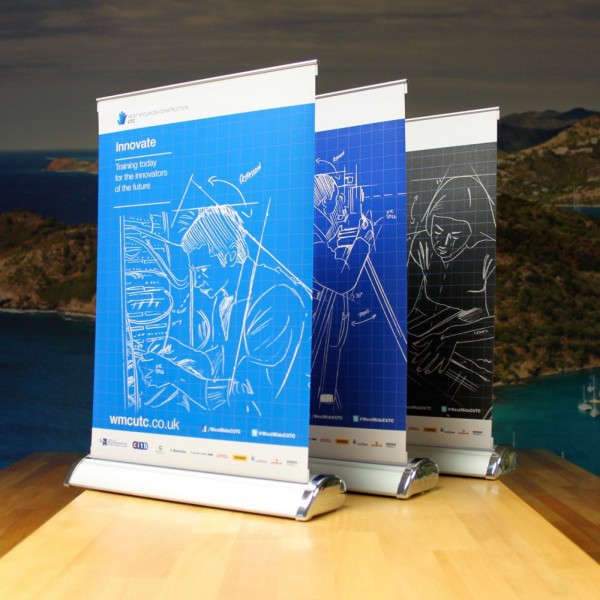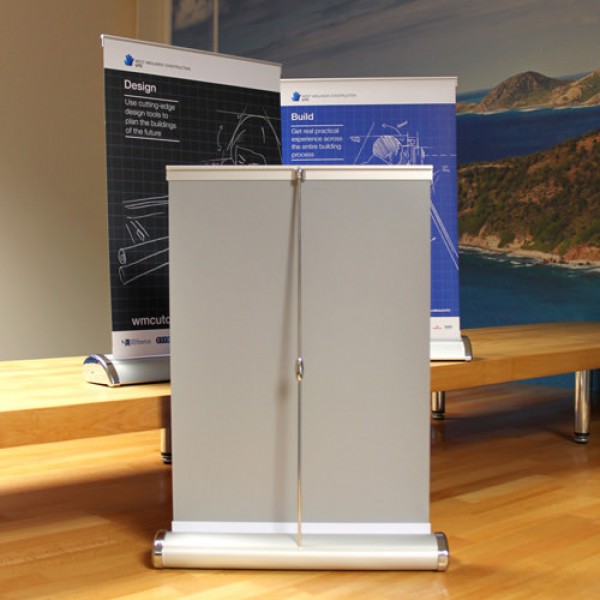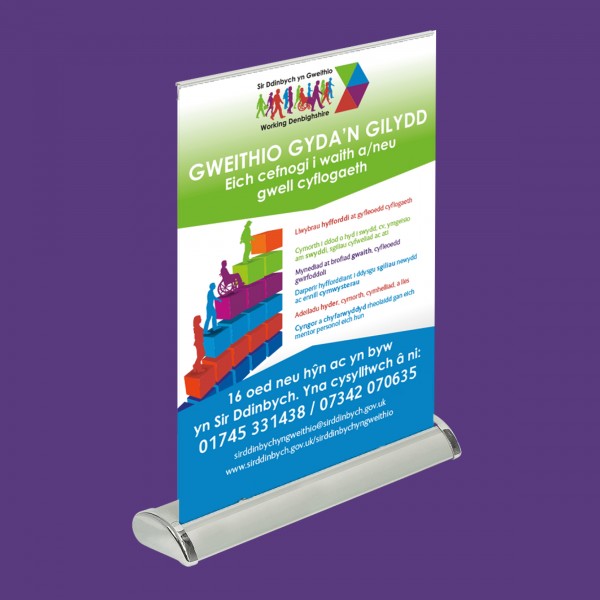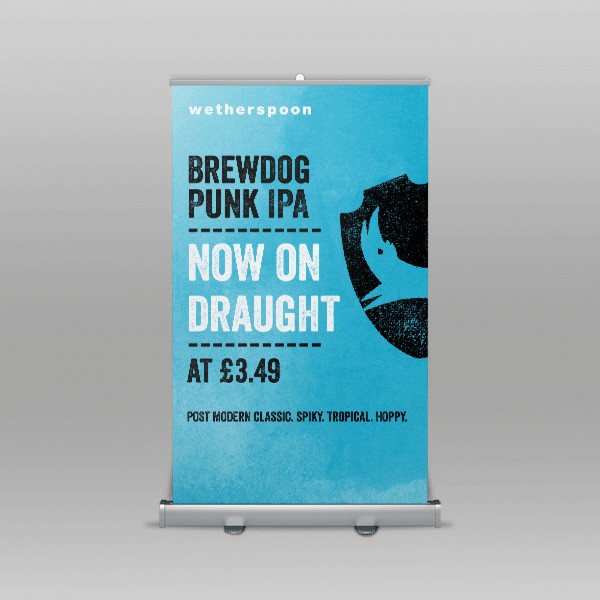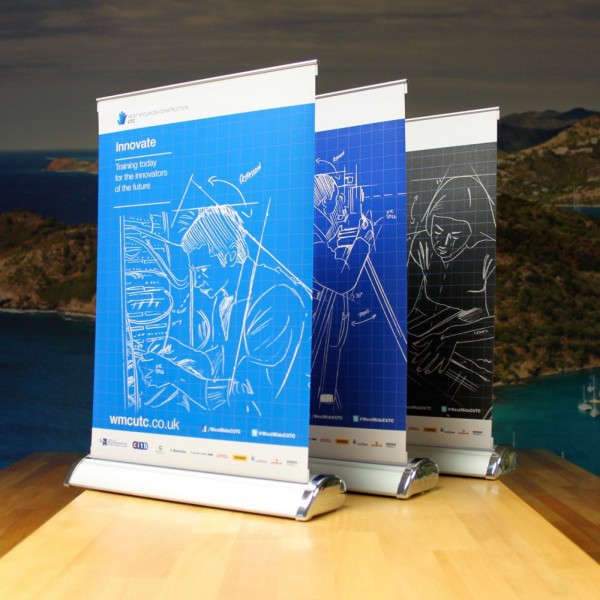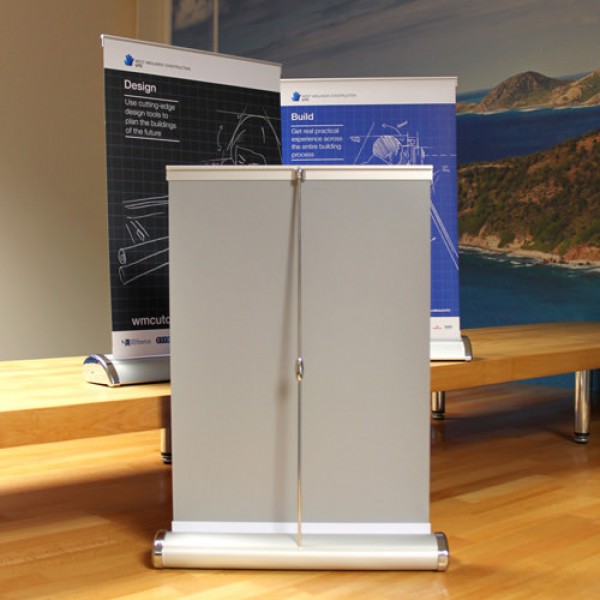 Emblem Desktop Roller Banner A3
Ideal for sales desks and close-up POS
With FREE Delivery
---
The sturdy, heavy-weight base (no wobbly swivel-out feet) is far superior to many other roller banners.
---
Your Banner includes:
Two-piece pole
Adhesive top rail
Lightweight aluminium construction
Includes A3 graphic 297mm wide x 420mm tall
Printed on 400gsm anti-curl, anti-scuff, light-block material
From £ 48.30

+

£

VAT
Buying Options
How would you like to design your Emblem Desktop Roller Banner A3?
Choose Printing Options
£

+
£

VAT
We Design for You
Don't have a Print Ready file to upload?
Then we can help you.
Whether you want something cheap and cheerful or a design with a touch of stardust, we're here to help.
Select the "Please Design for Me" option from the drop-down and submit your order and we'll be in touch with a short design brief to help us find out more about your project.
The price quoted is based on all your content being supplied electronically.
We'll supply you with 1 finished design along with three amendments.
Author's corrections and additional changes may incur additional costs.
If you would like to extend your brief, we will be happy to quote accordingly.
Order within the time below